Varicose Vein Removal
Outcome of treatment:
Quality of care:
Value for money:
Patient communication:
Hospital environment:
Diagnosis was excellent with scans to identify what was causing the swelling. The surgeon's review of the case was superb and his advice and proposals were second-to-none.

The operation itself was fascinating, and one had been well prepared and advised on the procedure being undertaken. The operation took about 45 minutes and one knew what was going on the whole time.

I had very little bruising and was walking normally the following day.

The swelling went away after about 4 weeks, which the surgeon had said would be the case.

I'm extremely pleased with the result and would recommend to anyone with a similar problem.
Patient stories and reviews about...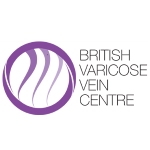 node loaded statrted -->1600589044
node loaded ended -->1600589044
taxanomy_tagged_with_page statrted -->1600589044
taxanomy_tagged_with_page ended -->1600589044
function ended -->1600589044