Surgical and Nursing care brilliant but..
Surgical and Nursing care brilliant but..
Outcome of treatment:
Quality of care:
Value for money:
Patient communication:
Hospital environment:
Mr Samman and his staff were brilliant and we thank them for the care extended to my husband both during his stay and in outpatients. However the Rivers Hospital is in definate need of some care itself. The room was basic but adequate. No hot water was available in the 3 days he was an inpatient. Water had to be carried in by a nurse in a bowl for washing and shaving. So no chance of a bath. The room and bathroom were not cleaned at all during his stay and his operating gown remained in a bowel in the bath for the duration. Oxygen and blood pressure equipment always had to be fetched by nurses from other areas which must be fairly antiquated system in this day and age especially given the prices charged by the Ramsey Group.
Response from Rivers Hospital - Ramsay Health Care UK:
Thank you for your patience regarding this issue. I have now investigated your comments regarding your husband's stay at Rivers hospital.
On checking your husband's room on the ward it seems that the temperature on the tap which regulates the water was set too low, hence only tepid water was coming out. This has since been rectified and a new tap fitted with the correct tap temperatures. I have advised both the ward and housekeeping manager that if something like this occurs they must inform the maintenance team so a swift repair/replacement can be actioned.
On checking the housekeepers records the bedroom was cleaned before your husband arrived. However it seems that the bowl with the dirty gown is something the nurses would remove, so the staff have informed us they cleaned the bathroom but replaced the bowl with the dirty gown into the clean bath. Clearly this is not acceptable and again I have spoken to both the ward and housekeeping manager to ensure in future if the nurse has forgotten, the housekeeping team ensure this is removed. I also spoke to the housekeeper regarding the splashed urine advising the 2 staff involved (who were relatively new into the role) are retrained in cleaning a bathroom.
We still use both portable oxygen and blood pressure equipment at the hospital of which we have no plans to change with our current workflow, although some rooms do have piped oxygen but it is not needed for all of our patients.
Thank you for bringing these points to our attention and please accept my apologies for any inconvenience this caused to your husband.
Patient stories and reviews about...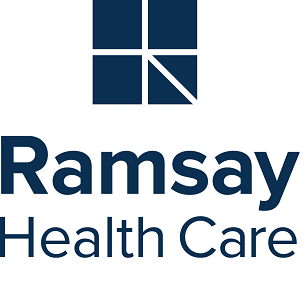 node loaded statrted -->1620768088
node loaded ended -->1620768088
taxanomy_tagged_with_page statrted -->1620768088
taxanomy_tagged_with_page ended -->1620768088
function ended -->1620768088