Very happy with my treatment
Very happy with my treatment
Outcome of treatment:
Quality of care:
Value for money:
Patient communication:
Hospital environment:
I had been self conscious about the large varicose veins in my leg for years , to the extent of wearing dark tights or trousers in summer.

After finding this clinic , I was booked in very promptly for an assessment and did not have to wait long for treatment .

All the risks, costs and consequence of treatment were explained very clearly.

The procedure with Dr Ammar wasn't painful, I actually found it all quite relaxing as they put on nice music and chatted to me throughout.

I wasn't expecting to see an improvement for a while but even after a few weeks it looked better. My only regret is not getting this treatment done sooner!
Patient stories and reviews about...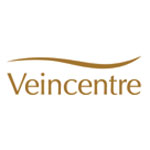 node loaded statrted -->1580099580
node loaded ended -->1580099580
taxanomy_tagged_with_page statrted -->1580099580
taxanomy_tagged_with_page ended -->1580099580
function ended -->1580099580