Vein treatment
Outcome of treatment:
Quality of care:
Value for money:
Patient communication:
Hospital environment:
I was very apprehensive about having treatment having already had veins stripped twice in my left leg. However my concerns and questions were thoroughly addressed before and during treatment. The laser treatment was more painful than I expected and recovery took longer due to heavy bruising but my varicose veins were extensive on both legs. However I am so glad I went through with the treatment, my legs not only look better but feel better. You don't realise how much you have been putting up with until you no longer are. Three months later I have worn shorts for the first time in years. I cannot speak highly enough of the care and treatment I have received at the Veincentre.
Patient stories and reviews about...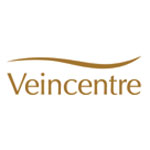 node loaded statrted -->1632422107
node loaded ended -->1632422107
taxanomy_tagged_with_page statrted -->1632422107
taxanomy_tagged_with_page ended -->1632422107
function ended -->1632422107