Varicose veins on upper leg
Varicose veins on upper leg
Outcome of treatment:
Quality of care:
Value for money:
Patient communication:
Hospital environment:
I had a very good experience at the St John and St Elizabeth Hospital where I underwent a procedure to have one varicose vein removed by laser. The clinic is first class and so was the care. Staff were fabulous and I am very happy with the result! Would recommend to anybody who is looking to have their varicose veins treated. Thanks!
Patient stories and reviews about...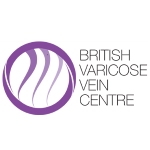 node loaded statrted -->1600591410
node loaded ended -->1600591410
taxanomy_tagged_with_page statrted -->1600591410
taxanomy_tagged_with_page ended -->1600591410
function ended -->1600591410