Traveling from Asia specifically to get under the car of Mr. D. Greenstein
Traveling from Asia specifically to get under the car of Mr. D. Greenstein
Outcome of treatment:
Quality of care:
Value for money:
Patient communication:
Hospital environment:
After my move from London to Asia, I have traveled several times to continue necessary treatments with Mr. Greenstein. My experience with his Personal Assistant, Ms. Angela Miller, the Nurses at the Nurse station at St. Johns' and St. Elizabeth Hospital, the Anesthesiologist, personnel at the operating room and the postoperative staff, have been permitted with care and understanding. Although I made the trips to London by myself, I never felt alone in the hospital. Instead, I was surrender with people who cared and were full of compassion. I cannot thank enough Mr. Greenstein, his staff and the hospital for making a difficult time, a very pleasant experience with successful outcomes.




Patient stories and reviews about...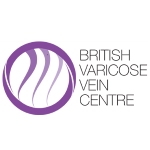 node loaded statrted -->1600584869
node loaded ended -->1600584869
taxanomy_tagged_with_page statrted -->1600584869
taxanomy_tagged_with_page ended -->1600584869
function ended -->1600584869