Not At All Happy With Outcome Of Procedure!
Not At All Happy With Outcome Of Procedure!
Outcome of treatment:
Quality of care:
Value for money:
Patient communication:
Hospital environment:
An Excruciatingly Painful & Lengthy Procedure which left me with Large Unsightly Lumps & Cuts On Either Side of Head & Neck, & Over 2 Weeks of Sleepless Nights & Great Discomfort.

My Main Concern was The Removal/ Correction of The Very Obvious "Marionette Lines from My Nose to Mouth." I made This Point Extremely Clear to Dr Prendergast & was Informed that The Threadlift Procedure Combined with Fillers & Botox would Definitely Improve All Of The Facial Problems Which i had Hi-Lighted to him, ESPECIALLY The Incredibly Ageing Lines at My Mouth! I was also Informed by Both Dr Prendergast & Geri that i would appear "At Least 10 Years Younger " & with The Skin Slightly Pulled Back From This Crucial Mouth Area, My Poor Sad Looking Face/ Mouth Would Soon Regain Its Happy Expression!

"THIS" Is What I Went To The Private Clinic For, & i Reiterated That My MAIN ISSUE Was The Awful Marionette Lines giving me a Haggard Expression,- Appearing Miserable On The Outside Even Tho' i was Actually Happy On The Inside?

Well! Clearly, i Am Not At All Happy Inside Or Out Now! After This Lengthy, Painful & Expensive Procedure i seem to be Just As Haggard As Before! Deep Lines Are Still Quite Obvious At The Sides Of My Mouth,- So All That Pain, Suffering & Expense for What Exactly?

The Dreadful New Photos have been sent to Dr Prendergast & he is Willing to Treat me Again & Attempt to Rectify The "Result,"- BUT ONLY In IRELAND!! After a Short Trial Run he has Decided NOT To Return to Manchester Or The Private Clinic,- in order to see him "I" Have to Travel To Dublin at My OWN Expense Of Course?? THIS is The Rather Ludicrous Offer i Received From Donna at The Private Clinic today,- to say I Am Not Amused would be a Gross Understatement!! I Expect A Reasonable Offer to Correct This Problem from The Private Clinic, And IN The Clinic in "MANCHESTER" NOT DUBLIN by Tuesday 1st December please.

I Will Even Gladly Accept Treatment from Another "Good" Doctor/ Surgeon/ Specialist as long as They are In Manchester,- in fact i think After What i've Just Experienced i would Prefer It!

Until This Unfortunate Matter is Put Right i Shall Remain Extremely Disappointed, Disgruntled, Dissatisfied, Displeased & Most Definitely Disheartened!




Response from The Private Clinic Manchester:
We are saddened to hear that you are unhappy with the results of your treatment. At your initial consultation, a non-surgical treatment was requested and the expected results of the desired non-surgical treatment were fully explained. During your follow up appointment with the surgeon and the 2nd follow up arranged for you as a 2nd opinion, the results achieved were deemed to be in line with this sort of non-surgical procedure. Achieving the sort of results you are currently asking for are just not possible with a non-surgical treatment. We hope we were able to address your concerns during your 2ndopinion appointment. Kind Regards, The Private Clinic
Patient stories and reviews about...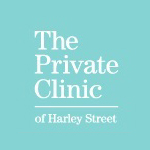 node loaded statrted -->1614436766
node loaded ended -->1614436766
taxanomy_tagged_with_page statrted -->1614436766
taxanomy_tagged_with_page ended -->1614436766
function ended -->1614436766