Life is brighter following cataract surgery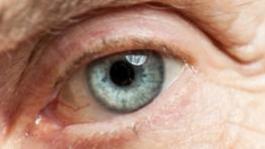 Having lost the sight in his left eye as a young man, 54-year-old Rob was distressed when he developed a cataract in his right eye. Although not severe, the condition did result in a debilitating haziness and glare that had a detrimental effect both on his ability to work and to enjoy family life.
Since having surgery with Consultant Ophthalmic Surgeon Professor Charles Claoué at Spire Hartswood Hospital in Essex to replace the misted lens with an implant, everything is looking brighter for Rob:
"Just thought I would drop you a line to thank you very much for your very skilful work, my sight is greatly improved, everything is much, much clearer and I do not have the debilitating glare or haze. Also my sight has improved slightly long distance, but requires reading glasses as expected, so all in all very successful."
Patient stories and reviews about...