Delighted
Age:

55 yrs and above

Location:

Kent, UK

Gender:

Male
Outcome of treatment:
Quality of care:
Value for money:
Patient communication:
Hospital environment:
I cannot speak highly enough of the professional and genuinely friendly way in which I was treated by Dr Mailli - from first consultation to main EVLA procedure and follow up treatment I was made to feel totally at ease and fully briefed at every step. The experience was virtually pain free and completed in time for my legs to be proudly displayed along the promenades of Europe this summer!! Highly recommended - thank you once again

PW
Patient stories and reviews about...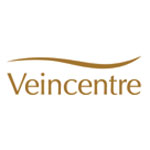 node loaded statrted -->1576421653
node loaded ended -->1576421653
taxanomy_tagged_with_page statrted -->1576421653
taxanomy_tagged_with_page ended -->1576421653
function ended -->1576421653