About Nuffield Health Cardiff and Vale Hospitals
Situated in West Cardiff, Nuffield Health Cardiff and Vale Hospitals provides private patients with outstanding medical services. Both self paying and private medically insured patients will be treated using the latest techniques in a modern and calming hospital. With a team of expert specialists patients can get treatment for a range of hip, knee, spinal and foot and ankle conditions.
Nuffield Health Cardiff and Vale Hospitals are equipped with state of the art facilities and are focused on providing high quality healthcare. Each hospital boasts of having the latest equipment, available facilities include:
Vale hospital facilities

Operating theatres
25 modern inpatient rooms
Consulting suites
24-hour high dependency surgical and medical RMO cover
24-hour on-call theatre team
24-hour on-site resuscitation team

Cardiff Bay facilities

Day-case suites
Endoscopy suites
Diagnostic services
Consulting suites
Shoulder clinic
Nuffield Health Cardiff and Vale Hospitals private shoulder clinic provides a complete service comprising diagnosis, treatment and rehabilitation. The leading specialist shoulder consultants at the shoulder clinic are fully trained in the latest minimal access and arthroscopic surgical techniques. They are recognised as major leaders in shoulder surgery and treatment at local, national and international level.
Foot and ankle clinic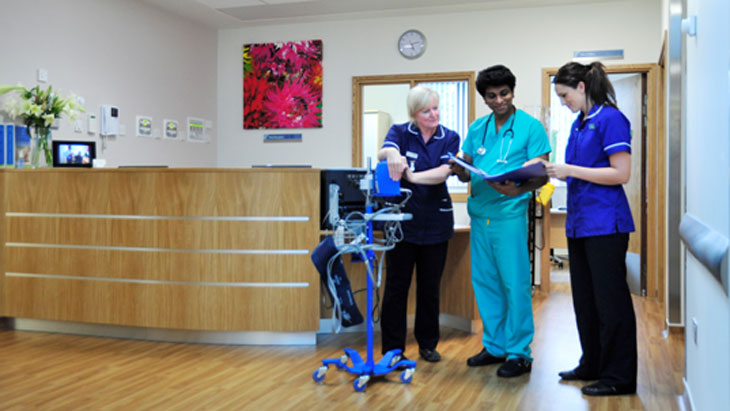 The hospitals run a one stop foot and ankle clinic, providing effective and effectient treatment to patients suffering from lower limb pain. Patients will be treated by a team of expert specialists who will use state of the art facilities to ensure that they receive an accurate diagnosis for their foot problems.
The clinic offers a wide range of foot and ankle treatments including:
Sports injuries
Foot, ankle and heel pain
Tendon problems
Ankle ligament sprains and instability
Ankle arthroscopy
Lumps and bumps including bunions

Arthritis of the foot and ankle
Misaligned toes
Problematic changes in foot shape such as collapsed arches and clawing of the toes
Podiatry service
Hand and wrist clinic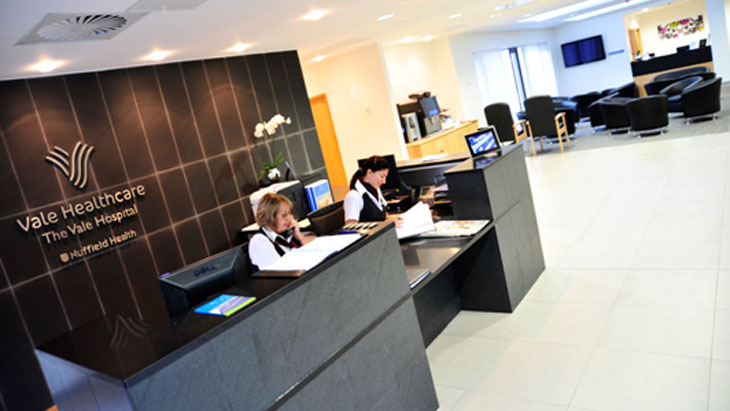 The hand and wrist clinic at the hospitals use the latest technology to treat patients suffering from conditions such as ganglions, carpal tunnel syndrome, Dupuytren's disease, rheumatoid arthritis and osteoarthritis. Patients will receive high quality care and be supported to recovery by an experienced specialised hand occupational therapist and senior physiotherapists delivering rehabilitation services and post-operative care.
Hip clinic
The hospitals work with a team of leading experts who provide solutions for hip pain in a 'one-stop' hip clinic. The complete service delivers diagnosis, treatment and rehabilitation for all hip conditions including:
Total Hip Replacement
Minimally Invasive Total Hip Replacement
Hip Arthroscopy
Revision Hip Replacement
Hip Resurfacing
Hip Replacements for Younger Patients

Hip arthritis and hip pain management
Treatment of Femor - Acetabular impingement
Baby Hip Clinic - Ultrasound screening service for babies under 6 months
Hip MOT Clinic - For patients that have already undergone hip surgery
Knee clinic
The private knee clinic at Nuffield Health Cardiff and Vale Hospitals has a multi-disciplinary team of consultants, physiotherapists and podiatrists, who provide an expert opinion on your knee problem and a unique 'one-stop' option for all knee conditions, they include:
ACL reconstruction
Meniscal tears and repair
Knee ligament reconstruction and revision
Total knee joint replacement and knee resurfacing
Revision total knee joint replacement

Knee Arthroscopy (Keyhole surgery)
Knee Arthritis
Paediatric knee
Patella correction
Cartilage repair
Spinal centre
Patients can receive excellent care and treatment for all spinal problems at the hospitals spinal centre. The spinal consultants offer the most advanced spinal treatments including minimally invasive spine surgery and the latest in spinal fusion and disc replacement techniques. Patients will be seen by an expert team of spinal consultants who work closely the clinic's physiotherapy and rehabilitation team including specially trained spinal physiotherapists, an osteopath, chiropractors and a spine pain management consultant to ensure patients a speedy recovery.
Sports Injuries
Through assessment, diagnostics and treatment services the team at the South Wales sports medicine clinic provide patients with rapid access to the appropriate specialist clinicians who aim to return them to full fitness. The team has rapid access to state-of-the-art facilities for sports screening, diagnosis, rehabilitation, and surgical treatment all under one roof. There are six consulting rooms, a fixed site MRI scanner, blood screening and cardiology testing.