About Nuffield Health Tunbrdge Wells Hospital
Situated in Kent, Nuffield Health Tunbridge Wells Hospital has been providing private healthcare to patients since 1968. It is now one of Kent's leading private healthcare providers and is an award winning hospital that is recognised for their cleanliness and high standards. The hospital has access to the latest technology and ensures patients receive effective and high quality care.
As one of the top private hospitals in Kent, the hospital has built up an excellent reputation for their high levels of expertise and professional standards. Patients that have visited the hospital are very pleased with the services they have received and continue to support this leading hospital.
The hospital is focused on ensuring that their patients receive 5 star healthcare. In addition to working with leading specialists it also works with the community to make sure that they continue to achieve their goal.
New look hospital
Nuffield Health Tunbridge Wells Hospital has recently undergone a major refurbishment and now has access to an even larger range of advanced technology and services including on-site physiotherapy, pathology and radiology. Inpatients will now have a comfortable stay in one of their new 40 en-suite rooms with free Wi-Fi. Day patients will also be seen in the hospitals new modern day care centre and all patients are guaranteed to be welcomed from the expert friendly team.
Cancer care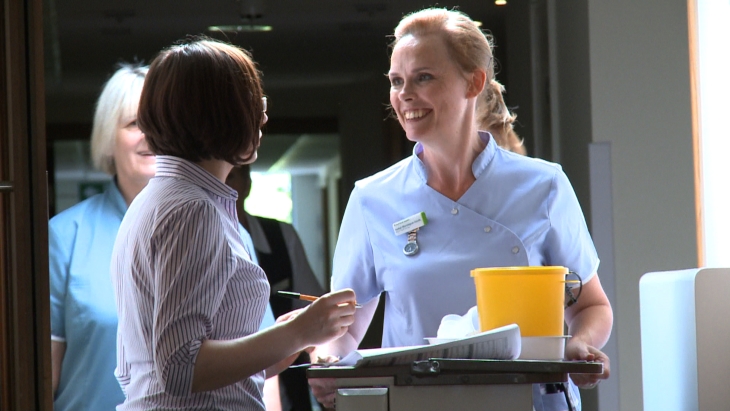 With access to enhanced cancer treatments, the team of expert cancers specialists provide patients wilh individual personal care. Patients will receive the highest quality of care from highly skilled consultants. The hospital treats a variety of cancers including breast, bowel, lung, skin and ovarian.
Cosmetic surgery
The hospital is greatly experienced in all types of cosmetic surgery from tummy tucks and face lifts to breast reductions. We also offer non-surgical procedures such as fillers and anti-wrinkle injections. Any patients considering cosmetic surgery will help supported throughout their journey and have the same consultant. They will be given advice and help during the decision process and the team will make suggestions for the best treatment choices for patients on an individual basis.
Diagnostic Scans & Tests
Nuffield Health Tunbridge Wells Hospital has a range of radiology and pathology equipment that helps provide accurate diagnosis on a variety of conditions including liver problems, cancer and allergies. Patients are likely to receive same day results for any pathology investigations that they undergo. In addition the modern radiology department is equipped with the latest scanners that help determine health problems. Radiology services available to patients include:
MRI
CT
Ultrasound
DEXA (DXA Bone Density)
X-Ray
Mammograpy
Gynaecology
Nuffield Health Tunbridge Wells Hospital provides a variety of professional gynaecology services to women looking for effective treatment and fast results. Patients are treated in a calm and relaxing environment and have access to services in the following areas:
Colposcopy
Endometriosis
Hysterectomy
Infertility
Menopause

Osteoporosis & DEXA scanning
Ovary screening
Pelvic pain
Prolapse
Urinary incontinence
Orthopaedic services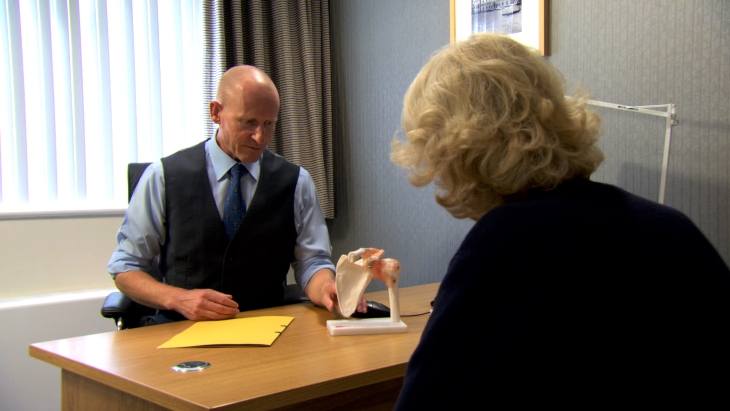 Nuffield Health Tunbridge Wells Hospital has a team of skilled orthopaedic consultants who provide services for patients spinal, upper and lower limb conditions. Patients have fast access to a range of diagnostic services including, X-Ray, CT scans and MRI scans to help determine the cause of their problems and will receive an individual tailored treatment plan to encourage an effective recovery. Orthopaedic services available include:
Ankle
Elbow
Foot
Hand
Hips

Knee
Shoulder
Spinal
Wrist
Recovery Plus
Nuffield Health Tunbridge Wells Hospital offers an additional recovery programme to some patients having orthopaedic treatments. The Recovery Plus programme gives patients access to any Nuffield Health gym at no extra cost.
Varicose veins
Varicose veins don't disappear on their own; they may get considerably worse, Nuffield Health Tunbridge Wells Hospital offers quick and effective varicose vein treatment under local anaesthetic. The hospital now uses new simple techniques such as VNUS which enables patients to go home after on the treatment. This new treatment also means that patients will have a faster recovery time and experience less pain.
Weight loss surgery
Using techniques that are minimally invasive and reduce the risk of scarring the hospital offers the latest surgery procedures for weight loss. The hospital will help and support patients throughout their journey in order to get the best results. As this is a life changing programme patients will work with the team to ensure that they understand patients fully. The weight loss surgery available helps reduce the amount of food that patients can eat, procedures available include:
Gastric band
Gastric bypass
Gastric balloon
Sleeve gastrectomy
Macmillan Quality Environment Mark award
The hospital has been acknowledged, receiving the Macmillan Quality Environment Mark award for their high standard and privacy levels. The Macmillan QEM recognises that the hospital ensures that their cancer patients are treated in a comfortable and welcoming environment. Cancer patients will also receive high privacy levels with the quality facilities that will help improve their well-being.