Stefanie Bosselaers: Profile
Stefanie Bosselaers is a Consultant Plastic Surgeon at Clinic BeauCare near Brussels, Belgium. She provides a wide range of plastic surgery procedures and treatments including face surgery (e.g. facelifts and dermabrasion), breast surgery (e.g. breast implants and breast reduction) and liposuction.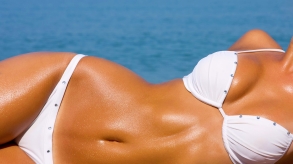 Dr Bosselaers is registered with the General Medical Council and is a member of the Belgian Society for Plastic, Reconstructive and Aesthetic Surgery. She holds a special licence in Microsurgery from the University of Maastricht and speaks English, Dutch and French.
Dr Bosselaers is a Consultant at Clinic BeauCare, a private cosmetic and plastic surgery clinic offering a comprehensive range of progressive plastic and aesthetic surgery options at honest, all inclusive prices, with no extra charges for anaesthesia, support garments etc. The clinic`s guarantee is that they offer a free re-intervention in case of medical complication within one year of the surgery.
Qualifications and training
Spring meeting of the Belgian association of plastic surgery: lip reconstruction
Conference multidiciplinaire de l'obesité (Brussels): chirurgie reparatrice de l'obésité
Dermatologic conference Brussels: fractional laser treatment of the damaged skin
Flap course (University Hospital of Liege)
Microsurgery course (University Hospital of Leuven)
International course on breast surgery and body contouring (Liege)
Microsurgery course (University Maastricht)
International Master Course of aging skin (Paris, France)
Dallas Rhinoplasty course (Dallas, US)
European congress obesity surgery (Lyon, France)
International surgery meeting (Lisbon, Portugal)
The use of the inframammary ligament in reduction mamaplasty (publication)
Controversies, Art & Technology in Facial Aesthetic Surgery
Dallas Cosmetic Surgery Symposium (Dallas, US)
Scientific meeting of the British Association of Plastic Surgeons, Royal College of Surgeons (London, UK)
The Whole Face Approach II, a high quality training in injection techniques (Brugge, Belgium)
Autumn Meeting of the Royal Belgian Society of Plastic Surgery (Brussels, Belgium)
Fractional Laser treatment (Mechelen, Belgium)
Clinical interests
Dr Bosselaers consults and performs surgery at Clinic BeauCare in Brussels. At the clinic she provides a wide range of plastic surgery procedures and treatments:
Face surgery
Eyebrow surgery
Eye surgery
Nose surgery
Chin surgery
Ear surgery
Breast surgery
Liposuction
See the full list of procedures here.