Martin Harris: Profile
Dr Martin Harris is a Private GP at the Temple Fortune Health Centre in Golders Green, North West London, a Consultant at the Hospital of St John and St Elizabeth and an Honorary Consultant Surgeon at Great Ormond Street Hospital for Children in London. Professional, experienced and highly competent, he provides convenient access to a full range of general medical practice and paediatric services for families, visitors, travellers and individuals. He specialises in baby circumcision, offering a friendly and professional service at a fixed rate of £395 in and around London.
Training and experience
Dr Martin Harris qualified in medicine in 1976 from The Royal London Hospital, becoming a Member of the Royal College of General Practitioners in 1981. Between 1981 and 2005, he was a lecturer in the Department of Primary Care and Population Sciences (Department of General Practice) at the Royal Free Hospital & University College Hospital Medical Schools, London. During this time his primary interest was identification and assessment of disability in the elderly population.
With 35 years' experience in general practice, Dr Harris has been a Clinical Assessor to the Independent Review Panel UK since 1996 and is an appointed External Professional Advisor (EPA) to the Office of the Health Service Commissioner (Ombudsman). He was elected a Fellow of the Royal Society of Medicine in 2002.
Dr Harris is highly experienced in the preparation of medico-legal reports. A member of the Expert Witness Institute (EWI), the Association of Personal Injury Lawyers (APIL), Action against Medical Accidents (AvMA) and the National Expert Witness Agency (NEWA), he prepares reports for solicitors, courts, insurance companies, employers and others in the areas of criminal, civil and family matters and clinical negligence.
Private GP in London
With appointments available on the same day, Dr Harris provides consultations at Temple Fortune Health Centre and is also able to arrange visits to work, home and hotels, as well as out of hours services. Membership is not required and there is no need to register.
Consultations with Dr Harris cost from £120 and fees are payable at the time of the consultation by cash or cheque.
A circumcision of a newborn or child costs £395 (inclusive of consultation, pre-operative assessment, circumcision procedure and post-operative care).
A unique service
Dr Harris also offers his patients a comprehensive selection of investigations and diagnostics tests, with results usually back within 24 hours, to enable him to provide diagnosis and treatment for a range of medical conditions. There is generally no need to go to a pharmacy as treatments are carried and dispensed at the clinic. Under no circumstances will Dr Harris prescribe controlled drugs.
When necessary, Dr Harris can arrange hospital admissions, and quickly and easily refers patients to consultant colleagues and services in a range of specialities.
Circumcision London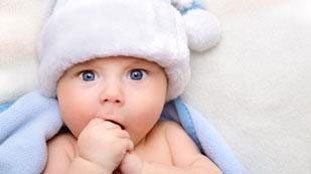 Dr Harris has a specialist interest and expertise in newborn baby circumcision procedures. A registered Mohel for Jewish religious circumcision (Bris Milah), he offers surgical and cultural circumcision for baby boys aged from 2-3 weeks up to 3 months at Circumcision London In Golder's Green.
Recognised for his experience and expertise, Dr Harris has travelled throughout the UK, Channel Islands and Europe to perform circumcisions. He has extensive experience in carrying out circumcision in children with haemophilia and von Willebrands disease and has a particular interest and expertise in hypospadias.