Questions to ask your eye surgeon
Questions to ask your eye surgeon
Summary
Questions to ask your eye surgeon
Questions to ask your eye surgeon
Questions to ask your eye surgeon
Interested in getting private eye surgery?
Download our free 48 page PDF guide
Sponsored by Moorfields Private Eye Hospital
Questions about your condition
When it comes to making an important decision on eye surgery, it is crucial that you understand your condition in detail, so that you can make an informed choice. You need to ask questions such as:
What exactly is wrong with my eyes?
Will my condition get worse without surgery?
Will I lose my sight if I don't have surgery?
If I delay surgery, will it reduce the chances of a positive outcome?
Are there any non-surgical treatments available?
If so, how do the results compare to surgery?
Questions about your surgery
Once you have decided to have eye surgery, you need to find out as much as possible about the procedure. Understanding the procedure will help you to plan better and make you less anxious, since you will know what is happening and why. You should ask about details such as:
Will the surgery be done under local or general anaesthetic?
Will it be a day case operation or will you have to stay in hospital?
How will my eye be prepared for surgery?
Exactly how is the surgery performed?
What will you see and / or feel during the procedure?
What implants will be used during the surgery and is there a choice?
Questions about the risks
All surgery carries risks, and eye surgery especially so. If it goes wrong, you could end up with damage or infections that could cost you your sight. It is important to understand these risks when making your decision and choosing your surgeon. You should ask:
What are the risks of the surgery?
How often are there complications?
Do the benefits of the surgery outweigh the risks?
Does your current health or medical history increase the risks?
What are the risks of not having the surgery?
Questions about your surgeon
When it comes to choosing your eye surgeon, you need to have complete confidence in their ability and experience. You should ask:
What training and qualifications does the surgeon have?
What professional associations are they a member of?
How often have the performed this particular operation?
What is their success rate with this operation?
How often does the surgeon experience complications?
Can you see feedback or testimonials from previous patients?
Questions about your recovery
Some eye surgery, such as cataract removal, delivers almost instant results, while with other procedures, such as corneal transplants, it can take up to two years to recover your normal vision. Having a realistic understanding of your potential recovery time will help you plan for the future and stop you worrying that the operation hasn't worked. You should ask:
How soon after the operation can you go home?
How soon can you return to work?
When should you expect normal vision to return?
What precautions should you take to protect your eyes, and for how long?
Are you safe to drive after your operation?
What complications should you look out for and what should you do if you notice these symptoms?
How often will you need to attend follow up clinics?
Questions about the outcome of the surgery
As with all surgery, you need to be realistic about the potential outcome of your procedure. The better you understand the probable outcome, the less likely you are to be disappointed with the results. You should ask:
Will your sight be fully restored, or will you still need glasses or contact lenses afterwards?
Will the surgery cure the condition permanently, or could it return?
Are the implants permanent or will they wear out over time?
Will you need any further operations to complete the procedure?
After the surgery, will you be at greater risk of other eye problems, such as retinal detachment?
What options are available if the surgery is unsuccessful?
Interested in getting private eye surgery?
Download our free 48 page PDF guide
Sponsored by Moorfields Private Eye Hospital
Latest news
Eye surgery guide
Practical advice about what you need to do
Learn about the benefits and risks
Advice on choosing a surgeon and hospital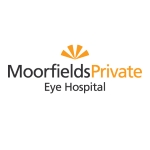 Moorfields Private is the London-based private division of the world-renowned Moorfields Eye Hospital NHS Foundation Trust, with a reputation as a centre of excellence for providing ophthalmic care to private patients from the UK and across the world.
Get a quote
Get a free quote for eye surgery from Moorfields Private.
node loaded statrted -->1611440069
node loaded ended -->1611440069
service_details_by_node_id statrted -->1611440069
service_details_by_node_id ended -->1611440069
taxanomy_tagged_with_page statrted -->1611440069
taxanomy_tagged_with_page ended -->1611440069
get_people_facility_map started -->1611440069
get_people_facility_map ended -->1611440069
people_list_by_procedure_coredb_id statrted -->1611440069
people_list_by_procedure_coredb_id ended -->1611440069
get_pople_details_by_id started -->1611440069
get_pople_details_by_id ended -->1611440069
function ended -->1611440069