Treatment for male pattern baldness at The Private Clinic Leeds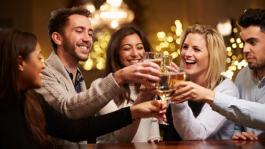 Gradual hair loss led David from Leeds to approach The Private Clinic Leeds for advice. At consultation, Dr Mark Tam recommended a Follicular Unit Extraction (FUE) hair transplant, a minimally-invasive procedure to treat male pattern baldness that is associated with virtually undetectable scarring and no stitches. David felt reassured by Dr Tam's explanation of what was needed and how easy the procedure was.
On the day of the procedure, David arrived to find everything set up and ready. Following introductions and a detailed run-down on the plan for the day, he found himself in the friendly and professional hands of Dr Tam and his team of hair technicians. During the procedure he felt fully informed at all times and was impressed with the team's attention to detail and full consideration to patient care. He was also appreciative of the advice and assistance that he received from patient coordinator Sorena Ali.
And David's advice for anyone considering a hair transplant? "No, it doesn't hurt, it's just a little uncomfortable to start with. I even found myself falling asleep on a couple of occasions!"
Patient stories and reviews about...