To be automatically labelled
To be automatically labelled
Age:

35-44

Location:

Nottinghamshire

Gender:

Male
Outcome of treatment:
Quality of care:
Value for money:
Patient communication:
Hospital environment:
Firstly the surgeon I am seeing mr szypryt is excellent and like all surgeons works out of various hospitals. My review is with reference the fact that every time I've walked into this hospital and asked a question or tried to book appointments the staff automatically assume you are using the NHS, when I'm paying privately. Why does this matter? If paying you don't need to wait for letters and everything is faster also you are like it or not treated differently. After seeing the surgeon yesterday he told me to go book an mri and come back see him after scan. So I go to reception and ask to book an MRI and I'm abruptly told no you need to wait for a letter to do that, I then said seriously the surgeon just told me to come book it. The member of staff then said "you are NHS right" to which I said no I pay myself. Oh she said let me ring and sort your booking out! The Hospital need to decide what they want, do they want to be a full NHS hospital and work as all NHS hospitals not charging a premium to the NHS for treating NHS patients or they are a private hospital were as I and many others are happy to pay a premium for the treatment but clearly you can't manage both! I will finish my treatment at this hospital and will choose not to use this hospital again, I will drive that little bit further and use the spire.
Response from Nottingham Woodthorpe Hospital - Ramsay Healthcare:
Here at Woodthorpe Hospital we strive to provide the highest level of care to both our NHS and private healthcare patients, and we welcome all feedback as an opportunity to improve our care. We offer multiple pathways for treatment for our patients, and this does mean we have to establish which route a patient is taking so that we follow the correct and approved service. We take all feedback seriously and are working with our teams to prevent any negative experiences like this re-occurring. Thank you for the time taken to provide us with your experience and apologise for any inconvenience that may have been caused.
Patient stories and reviews about...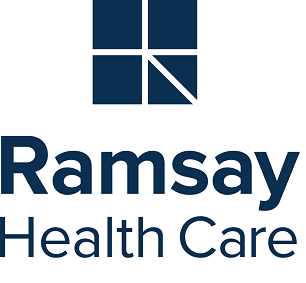 node loaded statrted -->1582893904
node loaded ended -->1582893904
taxanomy_tagged_with_page statrted -->1582893904
taxanomy_tagged_with_page ended -->1582893904
function ended -->1582893904