Mrs may handley
Age:

55 yrs and above

Location:

LINCOLNSHIRE UK

Gender:

Female
Outcome of treatment:
Quality of care:
Value for money:
Patient communication:
Hospital environment:
Wonderful caring Consultants Nurses and all Staff from the moment i arrived my thanks to you all, THIS HOSPITAL IS HOW A HOSPITAL SHOULD BE RUN .FANTASTIC ,EFFICIENTLY, CLEAN AND CARING STAFF. MY SINCERE THANKS ESPECIALLY TO DR KANDIKATTU AND HIS STAFF IN THEATRE..
Patient stories and reviews about...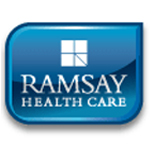 node loaded statrted -->1575704834
node loaded ended -->1575704834
taxanomy_tagged_with_page statrted -->1575704834
taxanomy_tagged_with_page ended -->1575704834
function ended -->1575704834