Miss Wise
Age:

25-34

Location:

Peterborough, UK

Gender:

Female

Treatment: Mole removal
Outcome of treatment:
Quality of care:
Value for money:
Patient communication:
Hospital environment:
Dr Scholten was my surgeon for this procedure and I would highly recommend him. The care and treatment I received was exceptional. Something that has been bothering me and causing me concern for years has now gone.
Thank you to Dr Scholten and his team for the care they gave me.
Patient stories and reviews about...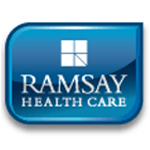 node loaded statrted -->1574089682
node loaded ended -->1574089682
taxanomy_tagged_with_page statrted -->1574089682
taxanomy_tagged_with_page ended -->1574089682
function ended -->1574089682