Laser hair removal at The Private Clinic Buckinghamshire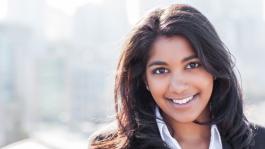 Jemma from Buckinghamshire was having to get her face waxed every two weeks to keep on top of the unwanted hair that she experienced as a result of having PCOS. Now, folllowing laser hair removal with Simona at The Private Clinic Buckinghamshire, the hair is much finer and she is able to go nearly 10 weeks between treatments.
Jemma said, "I cannot thank Simona enough for all she has done for me. I feel 'free' and less self-conscious - it has given me a new lease of life. Simona is AMAZING. She talks you through every stage and I cannot thank her enough for the results. She is an asset to the team!"