Great success
Age:

55 yrs and above

Location:

Oxford

Gender:

Female
Outcome of treatment:
Quality of care:
Value for money:
Patient communication:
Hospital environment:
Dr Raj Patel was excellent in explaining the procedure.
Took me through the experience with the help of his
lovely nurse. The time went quickly and apart from
the warm sensation of the laser and the stings from the
Injections (all short lived). Very pleasantly surprised
how it all went. Results are great and I look forward to summer
and wearing more skirts and dresses this year!

Patient stories and reviews about...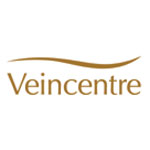 node loaded statrted -->1642892074
node loaded ended -->1642892074
taxanomy_tagged_with_page statrted -->1642892074
taxanomy_tagged_with_page ended -->1642892074
function ended -->1642892074