Friendly clinicians
Outcome of treatment:
Quality of care:
Value for money:
Patient communication:
Hospital environment:
Dr Regi and his team were all really friendly and made me feel at ease during my procedure - which was much faster than I thought it was going to be.

The results from the EVLA were great. I have just been back for my follow up appointment and required more foam injections to each leg to tidy up any remaining visible veins. I am looking forward to seeing the finished results and wearing my shorts next summer!!
Patient stories and reviews about...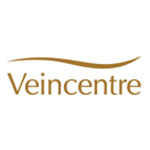 node loaded statrted -->1638690184
node loaded ended -->1638690184
taxanomy_tagged_with_page statrted -->1638690184
taxanomy_tagged_with_page ended -->1638690184
function ended -->1638690184