EVLA Treatment @ Nottingham Clinic
EVLA Treatment @ Nottingham Clinic
Outcome of treatment:
Quality of care:
Value for money:
Patient communication:
Hospital environment:
Having become increasingly self conscious of my large varicose veins I finally decided to do something about it. During my first consultation with the excellent Dr Drury, it was recommended that I have EVLA on both legs with follow up foam scholeratherpy.



In the lead up to the treatment I was quite nervous, however the professionalism of Dr Drury and his assistant Gill instantly set me at ease. The procedure itself lasted about an hour and I was able to walk out afterwards. At worst there was some slight discomfort, as they describe in the treatment brochure, but it certainly wasn't 'painful'. The foam scholeratherpy was total painless and lasted 20 mins.



I am absolutely delighted with the results of my treatment and I can honestly say it has been life changing! My veins have almost completely disappeared and I no longer have to dread wearing shorts or playing sports. My advice to anyone considering this treatment is to go for it, you will not regret it!



Special praise goes to Dr Drury and his nurse assistant Gill, plus the excellent back room staff who are extremely efficient and professional. I would highly recommend the Nottingham clinic and cannot thank them enough.
Patient stories and reviews about...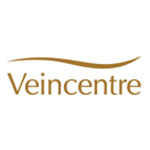 node loaded statrted -->1635343070
node loaded ended -->1635343070
taxanomy_tagged_with_page statrted -->1635343070
taxanomy_tagged_with_page ended -->1635343070
function ended -->1635343070