Dr Mark Regi - Veincentre Nottingham
Dr Mark Regi - Veincentre Nottingham
Outcome of treatment:
Quality of care:
Value for money:
Patient communication:
Hospital environment:
Having previously had some veins twice stripped under general anaesthetic, the treatment at Veincentre Nottingham was a 'walk in the park' by comparison. Dr Mark Regi and team were most professional in every way and put me completely at ease during the EVLA and foam injections. OK, so there was some minor pain and the experience felt a little odd, but the whole procedure was done in just over an hour and I was then on my way. The worst thing for me was having to wear the compression stockings for a week and it was such a relief to remove them eventually. A little tentative at what I might find, I was immediately impressed with the initial results and the heaviness and tired feeling in the legs was much improved. I have just been back for the 6 weekly follow up and a few more injections. Stockings on again but only for 3 days this time. Overall, I'm very pleased with the outcome and have no hesitation in recommending.
Patient stories and reviews about...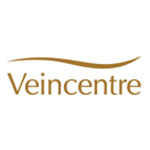 node loaded statrted -->1638692062
node loaded ended -->1638692062
taxanomy_tagged_with_page statrted -->1638692062
taxanomy_tagged_with_page ended -->1638692062
function ended -->1638692062