Dr Raj Mallipeddi is Consultant Dermatological Surgeon and Lead for Skin Cancer at Guy's and St Thomas' NHS Foundation Trust. He provides private skin cancer services, including mole checking, laser treatment and Mohs surgery, at Guy's Hospital, The Lister Hospital and BUPA Cromwell Hospital in London.
Dr Mallipeddi qualified from Imperial College School of Medicine and completed specialist dermatology training at St John's Institute of Dermatology, St Thomas' Hospital, London. He has always been actively involved in clinical research as a private dermatologist and spent over two years undertaking laboratory research within the Genetic Skin Disease Group at St John's Institute of Dermatology, finally being awarded a Doctor of Medicine degree for the study of squamous cell carcinoma in epidermolysis bullosa.
Dr Mallipeddi has published numerous scientific articles and lectures nationally and internationally. Upon completion of his dermatology training in the UK, he undertook a prestigious procedural dermatology fellowship at the world renowned UT Southwestern Medical Centre in Dallas, USA. This provided subspecialist expertise in Mohs micrographic surgery, laser surgery and cosmetic dermatology.
Experience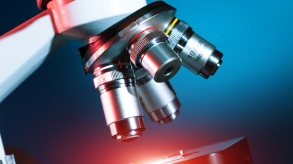 Dr Mallipeddi is one of the few Mohs surgeons in the UK who has completed advanced training in Mohs micrographic surgery, which is certified by The American College of Mohs Surgery. Mohs micrographic surgery provides assessment of the pathology during skin cancer removal so that the cancer is traced down to its roots. This achieves the highest cure rate for many skin cancers (typically basal cell carcinoma and squamous cell carcinoma on the face) yet removes the least amount of normal tissue and therefore may reduce scarring. Since 2008 he has been he has been the Clinical Director of The Dermatological Surgery and Laser Unit at St John's Institute of Dermatology, Guy's and St Thomas' Hospitals, London. He is also the Lead for skin cancer at Guys and St Thomas' NHS Foundation Trust and is past President of the British Society for Dermatological Surgery. He sees referrals from across the country and supervises the training of dermatologists in all aspects of skin surgery and lasers.
Awards
British Society for Dermatological Society "wooden curette award" 2011 for contributions to the Society
Marquis Who's Who In Healthcare 2009-10
British Society for Paediatric Dermatology Annual Meeting Prize for best presentation
St John' Dermatological Society registrar prize
Fellowship of the American College of Mohs Surgery 2014