Ascendancy Internet Marketing
Ascendancy Internet Marketing : UK search engine optimisation company

Ascendancy can help you to generate business on the web. If you would like to get more traffic to your site, encourage repeat visits or improve conversion rates, they can help.
Their philosophy
At Ascendancy they believe that the main reason for having a company website is to generate business, and their goal is to help you achieve this.
Many companies willingly spend large sums of money on developing websites only to find that they generate few sales leads and have a poor conversion rate.
Ascendancy can help your company avoid these pitfalls and turn your website into an integral part of your business.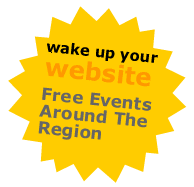 Who are they?
As experienced New Media professionals Ascendancy have a wide range of valuable experience which they can apply to make your website work for you.
Based in Shropshire, this dynamic company was founded in January 2004 by Helen Mitchell with the aim of helping businesses to make the most of their internet presence.
One recruitment company was delighted to discover that by applying on line marketing techniques they could:
Increase their visitor numbers by 400%
Increase their online applications by 300%
Services offered

Ascendancy offer a range of services designed to tackle three common problems:

Problem:

My website does not get enough traffic

Services:

Search Engine Marketing
They will work with you to design and implement a campaign to attract search engine traffic. Depending on your circumstances this may include fine tuning the structure of your website, developing additional content and/or managing 'pay per click' campaigns.

Linking
Arranging reciprocal links with other websites not only increases traffic to your site directly through these links, but also aids your search engine ranking. We can plan and implement a reciprocal linking campaign for your company, generating traffic through links with complementary sites.

Problem:

My site is getting traffic, but the visitors don't come back!

Services:

Email Marketing
A regular email newsletter sent to previous visitors can encourage them to visit, and purchase from, your site on a repeated basis. Ascendancy can write your newsletter to your specifications, manage your mailing list, and provide regular reports on the success of your newsletter.

Content Development
By ensuring that, each time your visitors return, there is fresh content on your site, you can encourage them to make further visits. Ascendancy provide a copywriting service and can upload the agreed content directly to your website as and when required.

Problem:

I'm getting traffic to the site, but not making any sales!

Services:

Analysis & Reporting
Ascendancy can analyse and interpret the statistics provided by your Internet Service Provider, and make recommendations on how your site could be adjusted in order to pull visitors into the areas of the site where you want them to go. They can also analyse and report on the online activity of your competitors, giving you the information you need to remain ahead of the game.

Usability Testing
Why don't your visitors fill in the contact form you invested in? Why do they leave before reaching the 'checkout'? Ascendancy's usability testing service can give you valuable insights into visitor behaviour, helping you to raise your conversion rate by improving site usability.
Contact details
Ascendancy Internet Marketing Ltd
SE110, e-Innovation Centre
University of Wolverhampton
Telford Campus
Priorslee
Telford
TF2 9FT
Tel: 01952 462 845
Email: info@ascendancyinternetmarketing.com
Latest news
Report
Report
First report into NHS private patient market
Analysis of the market
Drivers and future potential
Pricing comparison for common elective procedures
Cost: £575
Intuition clients get a discount price of £475
Report
Report
Factors behind growth of the market
Major healthcare providers offerings
In-depth analysis of pricing
Cost: £695
Intuition clients get a discount price of £595