About Horton Treatment Centre
Opened in 2006, Horton Treatment Centre in Banbury offers convenient, high quality medical treatment on an inpatient, day case and outpatient basis to all patients, whether medically insured, self-paying or funded by the NHS.
Why choose Horton Treatment Centre?
Horton Treatment Centre was purpose-built as an Orthopaedic Hospital and currently has over 20 Consultants covering the full range of subspecialties, including hip, knee, shoulder, elbow, hand, wrist, foot and ankle, and spinal surgery, supported by an onsite imaging department, physiotherapy unit and rehabilitation gym. Cosmetic surgery, pain management and dermatology services are also available.
Patients choosing Horton Treatment Centre benefit from:
Short waiting times
Consultant led care
Excellent clinical outcomes
Caring, friendly staff who respect patient needs
A clean, modern environment with zero cases of hospital-acquired MRSA
En-suite twin and single rooms (private rooms for private patients)
Freshly prepared meals to suit all diets served in patient rooms
Free WiFi
Take a look inside Horton Treatment Centre
"The Ramsay Way"
Horton Treatment Centre is part of Ramsay Health Care UK, a leading provider of independent hospital services in England. Their values are based on "The Ramsay Way" philosophy, embracing integrity, ownership, a positive spirit, innovation and teamwork to ensure the best possible care for their patients.
Modern facilities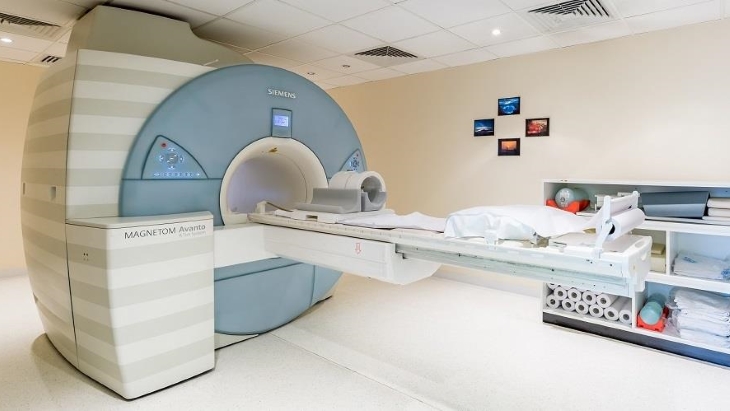 Horton Treatment Centre has seven well-equipped consultation rooms, three operating theatres with laminar air flow and a dedicated Day Case Unit, allowing it to offer a large range of orthopaedic, cosmetic and hernia repair procedures. A state-of-the-art imaging department provides rapid access to screening and x-ray procedures, including the hospital's Siemens 1.5 Tesla MRI scanner.
With three treatment areas and an air conditioned rehabilitation gym, the Physiotherapy Department at Horton Treatment Centre offers assistance for acute and chronic musculoskeletal conditions and a sports injury service, as well as post-operative rehabilitation. The physiotherapy team works closely with consultants and radiologists to provide seamless care.
Inpatients at Horton Treatment Centre are accommodated in 40 bedrooms, each with private en-suite facilities, TV, radio and direct dial telephone. The hospital has a restaurant for visitors, disabled parking bays and a patient drop off point.
NHS services
Horton Treatment Centre is able to provide a range of services for NHS patients funded through the government's Patient Choice initiative: