About Nuffield Health Warwickshire Hospital
Situated just outside Leamington Spa in Warwickshire, Nuffield Health Warwickshire Hospital offers first class healthcare to private patients. The hospital is equipped with a range of state of the art facilities including, radiology and pathology services. With a team of specialist experts, patients will be in the best hands to be treated for a range of medical services.
Allergy clinic
Nuffield Health Warwickshire Hospital provides patients with specialist help and advice for allergies. So if patients are experiencing runny noses, itchiness, or skin rashes then they may be experiencing allergies and can visit the hospital for expert help. Consultants may ask patients to have a skin prick test or a blood test at the allergy clinic to help to determine the cause and allow future avoidance through medication or life changes.
Breast clinic
Patients experiencing breast problems can visit Nuffield Health Warwickshire Hospital's breast clinic. Clinics are held several times a week enabling patients to receive fast appointments. Appointments are led by a highly experienced consultant breast surgeons. During the initial consultation the consultant will exam the patient and review their medical history. Additional tests may be required to help determine the breast issue, including:
Mammogram
Ultrasound
Needle Biopsy (FNA)
Core Biopsy
Children's services
Nuffield Health Warwickshire Hospital provides an array of paediatric services to children. They are only one of a select few private hospitals in Warwickshire and the West Midlands to offer services to all children, from birth to teenagers. Consultations are available to all patients and those who are over three also have access to inpatient and radiology services. Child patients are assured to be in the best hands, all the staff at the hospital have undergone DBS checks and will be supported by registered paediatric nurses. In addition the hospital provides child friendly leaflets enabling children to understand what is going to happen during their visit.
Gynaecology services
Patients requiring any gynaecology services will be in expert hands and receive discreet advice from a highly qualified team. Patients can receive services for a range of women's health or gynaecology worries, they include:
Colposcopy
Contraception
Endometriosis
Fetal Medicine
Fibroid Removal

Hysteroscopy
Hysterectomy
Menopause
Prolapse
Urinary (Stress) Incontinence
Orthopaedic services
Nuffield Health Warwickshire Hospital has a team of skilled orthopaedic consultants who provide services for upper and lower limb conditions. Patients have fast access to a range of diagnostic services including, X-Ray, CT scans and MRI scans to help determine the cause of their problems and will receive an individual tailored treatment plan to encourage an effective recovery. Orthopaedic services available include:
Ankle Replacement
Back Pain
Bunions
Carpal Tunnel
Hip, Knee and Ankle Arthroscopy

Hip Replacement
Knee Replacement
Sport Injuries
Toe Surgery
Recovery Plus
Nuffield Health Warwickshire Hospital offers an additional recovery programme to some patients having orthopaedic treatments. The Recovery Plus programme gives patients access to any Nuffield Health gym at no extra cost.
Physiotherapy
Patients will receive effective physiotherapy treatment from a team of renowned physiotherapists who have provided cover for an array of national organisations including London 2012 Olympics. Nuffield Health Warwickshire Hospital's team of physiotherapists have been qualified for at least 5 years. They provide patients with appropriate and tailored treatment to help patients return to their everyday lifestyle, treatment available includes, manual therapy, acupuncture, electrotherapy and ergonomics.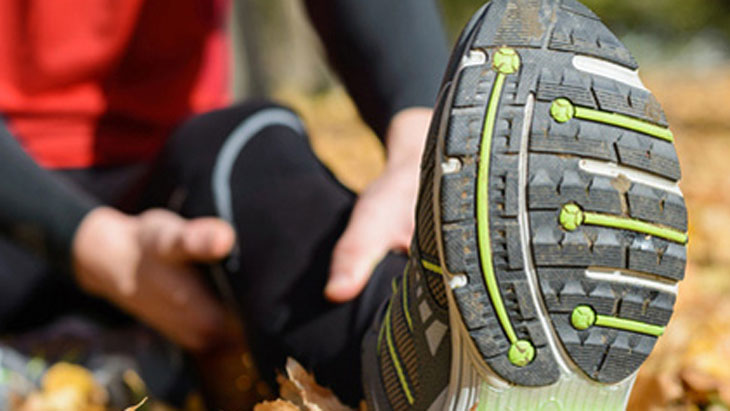 Prices
Initial assessments - £65
Follow up treatments - £40