About Nuffield Health Shrewsbury Hospital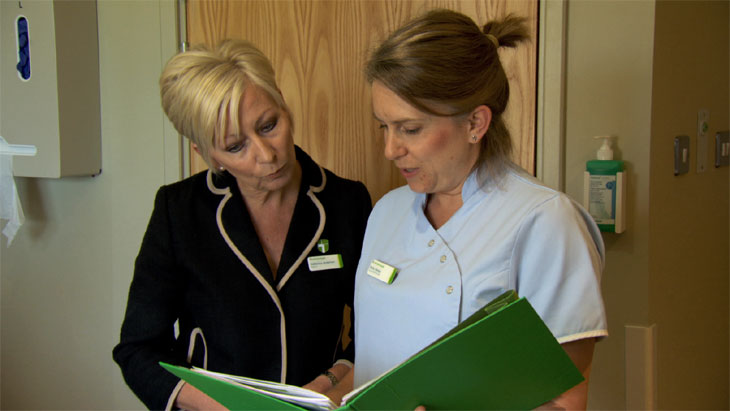 Nuffield Health Shrewsbury Hospital is in a great location, close to the town centre and rail station. The hospital is equipped with the latest technology and has a range of facilities including, physiotherapy and diagnostic imaging departments and three operating theatres. Patients will receive high quality care in a friendly and welcoming environment.
Care Quality Commission rating: Good, read the report.
Cosmetic surgery
Nuffield Health Shrewsbury Hospital offers a selection of cosmetic treatments to patients including liposuction, facelifts, eyelifts and tummy tucks. Patients will be in the safe hands of the expert team who get to know them personally through a consultation. This helps the surgeons understand what patients want to achieve from their treatment and make sure that their cosmetic surgery is a complete success.
Patients will get a fixed price for their procedure after they have had their operation confirmed from their specialist.
Physiotherapy
The hospital has a devoted and highly skilled physiotherapy team that helps treat private patients pain in their joints and muscles. This clinic is the perfect choice for patients experiencing low back pain, neck pain, sporting injuries or if they are recovering from surgery.
Patients receiving treatment will have assessment in order to establish the cause of the problem and they will have their tailored treatment plan to ensure a effective recovery.
Prices
Initial 45 minute assessment cost - £65
30 minute follow up treatment cost - £40
Orthopaedic
The hospital offers a range of fast and efficient orthopaedic treatments to patients suffering with knee problems, a bad back or sore Achilles. Treatment is carried out by a talented team of orthopaedic surgeons, the team have successfully completed numerous procedures and have helped patients become pain free and improve their quality of life. Patients only need to get referred from here GP and will not have to wait months for treatments, enabling them to get back to normal life faster.
Recovery Plus
Some orthopaedic treatments qualify for Nuffield Health Recovery Plus programme. This is an optional programme that allows patients to continue their recovery at a Nuffield Health Gym at no extra cost.
Sports injuries
Nuffield Health Shrewsbury Hospital provides expert care to all patients sporting injuries. They work with specialist surgeons, Mr Andrew Barnett and Mr Peter Gallacher, as well as other leading specialists that are highly skilled in treating in lower limb injuries, specialist traumas and orthopaedic injuries. Patients receiving treatment have access to state of the art technology and are guaranteed to have a fast and caring experience.