Sarah Clarke: Profile
Dr Sarah C Clarke MA, MD, FRCP, FESC, FACC is a Consultant Cardiologist and the Clinical Director for Strategic Development at Papworth Hospital, Cambridge. She has a specialist interest in interventional cardiology with a private practice that covers general and interventional cardiology. She is President (elect) at the British Cardiovascular Society, the first female to hold this post in 80 years of the society's existence.
Training and experience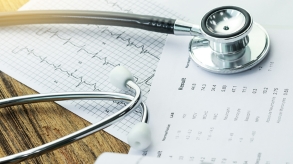 Dr Clarke studied medicine at Girton College, University of Cambridge where she obtained a BA in 1987 and MB BChir in 1989. Following junior hospital posts in the region her specialist training was undertaken at Addenbrooke's and Papworth Hospitals. She was awarded a fellowship in interventional cardiology at the Massachusetts General Hospital and Harvard Medical School, University of Harvard, Boston, USA in 2001. Dr Clarke gained extensive experience in all aspects of interventional cardiology and vascular intervention. She was awarded her research Doctorate in Medicine (MD) in 2004, by the University of Cambridge, UK.
Dr Clarke took up a consultant post in cardiology at Papworth Hospital in 2002 and was appointed Clinical Director of Cardiac Services, Papworth Hospital in 2006. She was responsible for leading and managing both cardiology and cardiac surgery at the hospital.
In 2012, she was nominated and received the 'Chairman's Award for Outstanding Achievement' at Papworth Hospital and appointed Clinical Director for Strategic Development. Through this role she has undertaken cardiology service reviews at local Trusts to improve services. In addition she has been part of the project management team designing the new Papworth Hospital on the Cambridge Biomedical campus with a relocation scheduled for 2018.
She is clinical lead for the cardiovascular clinical study group at the Eastern Academic Health Service Network. She is leading in the development of web based image and data sharing and multidisciplinary team meetings (MDTs) to facilitate decision making for patients requiring coronary revascularisation where procedures are undertaken in different Trusts. The MDT will be based at Papworth.
She developed and introduced key initiatives for Papworth NHS Trust: the rapid access diagnostic service, Papworth Direct, and primary angioplasty (PPCI or stenting) for acute myocardial infarction (heart attack). She was the PPCI lead for the Acute Programme Board at the East of England Strategic Health Authority and through this role she rolled out PPCI to the East of England catchment area (approximately 5 million population) within 18 months.
Dr Clarke was elected a Fellow of the Royal College of Physicians (London) in 2006.
For over 12 years, Dr Clarke has worked for the National Society; the British Cardiovascular Society. She was elected the first female officer of the Society on 2011. Her vole was Vice President Production and Development delivering the Annual Conference (72,200 delegates) and a portfolio of course for trainee cardiologists, cardiologists and allied professionals (Nurses, technicians etc).
In 2014, Dr Clarke was elected to President Elect and will be the first female President of the Society from 2015-2018. The Society is the oldest cardiac society in the world.
Dr Clarke was elected a Fellow at the European Society Cardiology (FESC) in 2011 and is a member of the committee to the conference which is the largest cardiology meeting in the world. (730,000 delegates).
In 2012, Dr Clarke was also elected a Fellow of the American College of Cardiology (FACC). She edits the ACC international newsletter and in 2012 was elected to the 'Women in Cardiology' council at the ACC.
Dr Clarke is a member of the British Cardiovascular Intervention Society.
Dr Clarke maintains her affiliation with Girton College, Cambridge, where she has been a supervisor to medical students. She also has international medical students for electives and 6th form school children interested in a career in medicine.
Clinical interests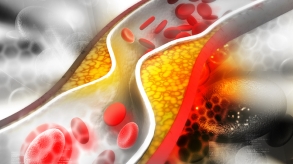 Dr Clarke is an experienced cardiologist and sees all adult cardiac problems. She has a subspecialty interest in interventional cardiology-coronary intervention and she is one of the most experienced operators in this area in the UK having performed up to 750 cases per year, with a success rate higher than 98%.
Dr Clarke is experienced in the use of interventional devices to treat complex coronary lesions or narrowings including rotablation for heavily calcified (hardened) lesions, intravascular ultrasound (IVUS) for evaluation of coronary narrowings, pressure wire for assessment of the significance of a coronary narrowing, and devices designed to cross chronically occluded or blocked arteries. She is a proctor for rotablation training for the British Cardiovascular Intervention Society.
As well as being an experienced interventional cardiologist, Dr Clarke also has extensive general cardiology experience. She has developed and introduced Papworth Direct which is a rapid access diagnostic service in the NHS sector and she has tailored diagnostic pathways to ensure appropriate tests are performed for early diagnosis and onward passage to treatment.
Dr Clarke is a member of several advisory boards for the cardiovascular industry and is also the Book Editor for Cardiology News, a cardiology journal. She is editor for Education in "Heart", an international peer reviewed journal.
All this work extends into Dr Clarke's private practice where she consults for all aspects of general cardiology (including chest pain, murmurs and valvular disease, palpitation, dizziness and blackout, shortness of breath, heart failure and hypertension or high blood pressure). Dr Clarke undertakes coronary angiography and interventional cardiology as described above.
Research interests
Dr Clarke's research thesis (2004) assessed the effects of hormones on biochemical risk factors (such as cholesterol and other markers of coronary artery disease in the blood) and endothelial function (artery wall behaviour) in men and women with coronary artery disease.
Currently, her main areas of research are in the interventional field, particularly relating to novel stents, intravascular ultrasound (IVUS) and pressure-wire assessment of various coronary narrowings.
At the British Cardiovascular Society, Dr Clarke has set up a clinical study group committee to facilitate research on cardiology through a collaborative approach, across specialities. This also facilitates negotiations with funding bodies.