The Fresh UK : UK web design company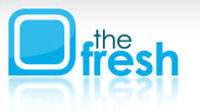 FRESH designs, FRESH ideas, FRESH marketing & FRESH solutions. Stand out from the crowd and be unique.
THE FRESH offer bespoke turnkey solutions for dental professionals, from corporate branding, dental websites and complete marketing campaigns to total manangement of new practice refurbishment, dental equipment, accountancy & recruitment.
What does your dental practice image say about you? Your practice image is your patients' first impression about you as a dentist. It defines your business and everything you represent. At THE FRESH we don't think like dentists, we think like patients. Is your website & marketing material attracting new patients?
About The Fresh
The Fresh is a team of young and enthusiastic graphic design, web design and marketing professionals, with a specialist interest in the dental industry.
Their work ethos is fun and client focused. Their services include bespoke dental web design, branding and dental advertising campaigns.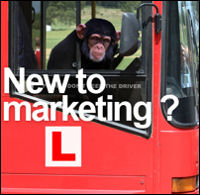 The Fresh specialises in driving patients to your practice through the internet. Their mission is to make your dental practice a success. The bottom line is to bring you more patients by creating an inviting image and focused marketing.
It doesn't just stop there, they have partnered with leading dental providers to offer help with practice refurbishment, dental equipment, staff recruitment and dental accounts.
Their services encompass everything to do with your practice image and marketing it to your patients.
If you are starting a new practice they can take care of everything, from your corporate image, marketing material & website to the installation of dental equipment and surgeries.
They are the only company in the UK providing a complete turnkey solution to all your business needs.
Services offered
Practice management & Consulting
Contact details
The Fresh UK
Web: www.thefreshuk.com/
Email: Via the web
Features
Latest news
Get a quote
Get a quote
Submit a request for further information, a quotation or indicative cost for private UK treatment.
Your enquiry will be forwarded to up to 3 private healthcare providers
They will respond directly with further information
Compare health insurance
Compare health insurance
Compare quotes from leading insurers
Tailor your policy online to meet your needs
Advanced comparison tools:

Instant price updates
Detailed information on all products
Only buy the cover you need
Buy online or speak to a product specialist