Sandison Easson: Medical accountants: for private consultants, specialists, GPs and medical professionals
Sandison Easson​ is an independent firm of chartered medical accountants with over 35 years' experience of acting as accountants for doctors, ranging from private consultants to GPs and other medical professionals.
Sandison Easson Medical Accountant's expertise and experience as accountants acting for doctors gives the firm an exceptional ability to understand the many needs of doctors within the medical profession. It is one of the leading firms of doctors' accountants in the United Kingdom and, as doctors' accountants, they are able to assist doctors at all stages of their careers.
Sandison Easson as a firm of doctors' accountants, unlike many other firms of accountants acting for doctors, proactively provides advice to each and every client. Sandison Easson tailors its advice by way of individual meetings with each partner on a one-to-one basis.
Financial and taxation advice for private consultants, GPs and medical professionals
Sandison Easson pride themselves on offering sound financial advice to their clients, presented during one-to-one meetings, held at a time and venue that suits you. Their partners travel widely throughout the UK, meeting clients at their NHS base, their consulting rooms, surgeries or homes.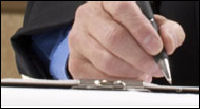 Some of the areas of advice that clients receive on a regular basis include:
The best time to change a car
The best methods of financing the change of car
How to obtain extra tax relief on mortgage interest
Regular bulletins on tax-efficient financial planning
Advice on record keeping
Advice on clients' fee structure/profitability
How much tax is to be paid, when it is payable and how to mitigate the tax due
Inheritance tax and capital gains tax planning
Advice on NHS and personal pension plans (including Self Invested Personal Pensions)
Obtaining mortgages
The most advantageous and tax-effective methods of repaying a mortgage
Chambers and groups
Advice on purchasing surgeries and consulting rooms
VAT
Sandison Easson also produce periodic newsletters informing you of important issues and opportunities which doctors find very useful.
Medical accountants for consultants and specialists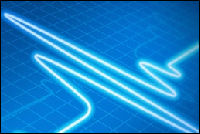 Sandison Easson are there to help and advise new clients that are Consultants or other hospital doctors from the very start. They can assist in all the practical issues involved in undertaking private work, including:
Record keeping, both manual and computerised
Control of fees and cash
Identification of expenditures
Plain English explanations of accounting and tax concepts
Opportunities for tax relief.
Sandison Easson provide detailed annual accounts, together with financial commentary, and prepare your self assessment income tax return. They also offer ongoing advice throughout the year. For doctors with existing private practices, they can advise on all aspects of their financial affairs.
Many doctors consider forming medical groups or doctors chambers. Sandison Easson have extensive experience in this area and can assist you in this process from planning through to formation and beyond.
Accountants for GPs
The needs of GPs have changed significantly in recent years. As experienced accountants for doctors, Sandison Easson can help GPs and GP practices in the ever-changing world of general practice.
Sandison Easson will assist GPs and GP practices in all areas of finance. As accountants acting for doctors, Sandison Easson draws on it wealth of knowledge and experience and with its dedicated team of professionals can help in all areas.
Their dedicated GP department works closely with practice managers, helping them develop their skills to ultimately improve the finance function of the GP surgery. They also have extensive experience in other service areas, including:
Assisting in financial planning and in decisions affecting the surgery.
Advising on matters relating to NHS pensions
Preparing annual GP superannuation certificates
Acting for locum GPs, the GP partners of the future, including setting up your business and advising on potential practices you may be invited to join.
Payroll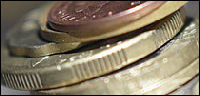 Sandison Easson operate a dedicated payroll department dealing with all aspects of payroll preparation. They can provide payroll services to individuals (including nanny schemes), GP practices and Limited companies. Many clients of these medical accountants have benefited from operating a payroll and the financial benefits usually outweigh the costs of administration.
Revenue enquiries for medical consultants and GPs
Sandison Easson provide an exclusive service to their clients to protect them should they be subject to an enquiry from HM Revenue & Customs. This service is becoming increasingly important as HM Revenue & Customs target high net worth individuals to raise additional revenues. Their service represents exceptional value for money and provides peace of mind to clients.
Contact details
Sandison Easson
Chartered Accountants
1 Harley Street
London
W1G 9QD
Tel: 0207 307 8759
Rex Buildings
Wilmslow
Cheshire
SK9 1HY
Tel: 01625 527351 (General line)
Tel: 01625 537005 (P.A. to Partners)
Fax: 01625 539315
Email: enquiry@medicalaccountants.com
Website: www.medicalaccountants.com​
Features
Latest news
Guide to going private
Guide to going private
20 page PDF guide to "going private" for insured and self-paying patients.
Advice on choosing a doctor and hospital
Checklist for comparing providers
Understanding prices
Get a quote
Get a quote
Submit a request for further information, a quotation or indicative cost for private UK treatment.
Your enquiry will be forwarded to up to 3 private healthcare providers
They will respond directly with further information