Non-surgical cosmetic treatments
Non-surgical cosmetic treatments
Non-surgical cosmetic treatments
Non-surgical cosmetic treatment is a desirable alternative to cosmetic surgery for some individuals; they have fast recovery times and are virtually pain free. Some non-surgical treatments achieve results through stimulating processes that occur naturally in your skin and body. Non-surgical cosmetic treatments available include body toning and sculpting techniques, and facial rejuvenation.
FREE Guide
FREE Guide
Sponsored by: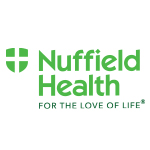 64 page PDF guide to cosmetic surgery.
Practical advice about what you need to do
Learn about the benefits and risks
Advice on choosing a surgeon and hospital
Guide to going private
Guide to going private
20 page PDF guide to "going private" for insured and self-paying patients.
Advice on choosing a doctor and hospital
Checklist for comparing providers
Understanding prices
Features
Latest news
Find a ...